Kaydence, 18, YIN champion from the Community Learning and Development Orkney group

I am a Young Islander and on the 27th & 28th of August I got to attend the Youth Scotland Big Ideas Weekend as a member of the Young Islanders Network, it was amazing, and I would love to share my experience with you.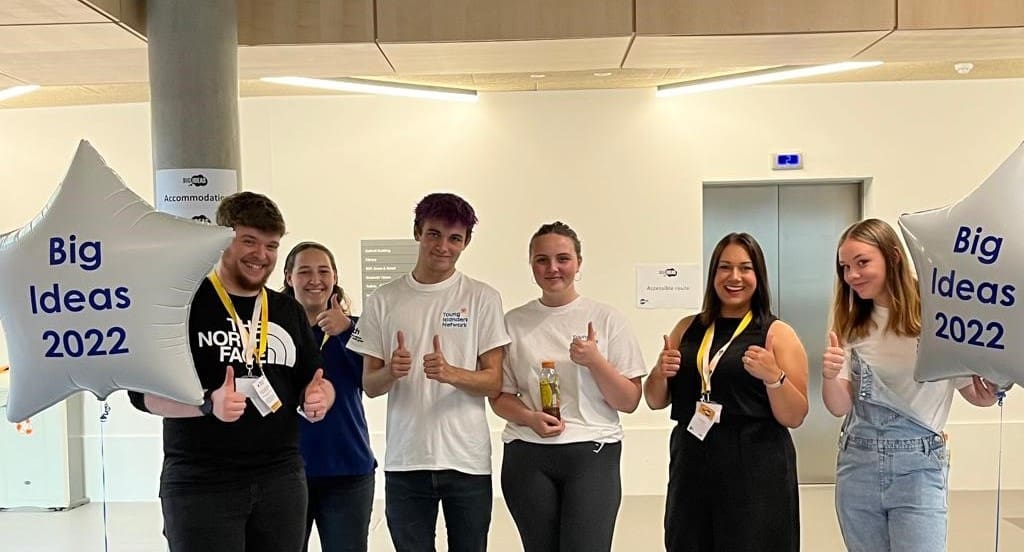 I live in Orkney so traditionally I need to fly or sail to get to the mainland, this time I was already on the mainland, so I took a 20 minute drive to Tain to catch a train at 6.30 am to get to Inverness to catch a train at 7.55 am to Edinburgh. When I arrived in Inverness, I was told there was no train, it was meant to show up the night before so it could take everyone to Edinburgh, but it never showed up. So I was put on a 3 hour bus to get to Edinburgh where I met up with the other Orkney Young Islanders that were attending the weekend. We grabbed some lunch and then we got on a train to Stirling and we then waited for a taxi which did not show up. We wound up catching a different taxi to Stirling University where the Big Ideas Weekend was taking place!
When we got to Stirling University we checked in and we stayed in student accommodation, which was really nice, I loved that the kitchen was made accessible by having counters that can be lowered so that disabled people in wheelchairs can access it. This is really important to me as an older sister to disabled siblings.
Over the weekend there were different workshops to attend; I was signed up to the Inspire 2022 Taster, Problem Solving & Team Building, Super Science Experiments, Under the Trees, and Special Effects Make Up. I couldn't attend the last one because we had to leave beforehand to make sure we could get the plane back to Orkney.
I enjoyed all the workshops, although I think the Inspire workshop was my favourite because I really liked hearing from everyone about the issues they faced in their areas. I was the only island young person in the group.
Everyone else was either from Edinburgh or Glasgow. We did an ice breaker where statements were read out and if they were true to us then we would get up and switch seats with some else that also agreed with the statement. The one I found most shocking was when the statement "there are enough things for young people to do" was read out no one got up, I had always thought that young people in cities would have loads to do. It never occurred to me that they would also feel like there are not enough activities for them, it was really interesting learning that they also face some of the issues we face on the isles.
One of the great things about the weekend was that I got to meet so many new people, I made friends with a magician! He did really cool card tricks and had even more siblings than me! (I'm the eldest of nine). I also got to meet a young islander from Stornoway which was awesome!
Some of the other highlights were that we did the young islanders challenge, and we also were able to help present to everyone about the Young Islander Network launch it was a bit nerve wracking to speak to so many people, but I am really glad I did it.
If you can I would definitely recommend attending the next Big Ideas Weekend, it was a great opportunity to meet new people which isn't always very easy when you live on an island, and there were fun workshops to learn new skills. Hopefully I will see you next year!