Young Islanders Champions, Anna and Ellie from Castlebay community school, worked in partnership with Shona Macleod (Learning Development officer for the Carbon Neutral Islands project) to lead an interactive Eco workshop for the upper primary schools in Barra and Vatersay.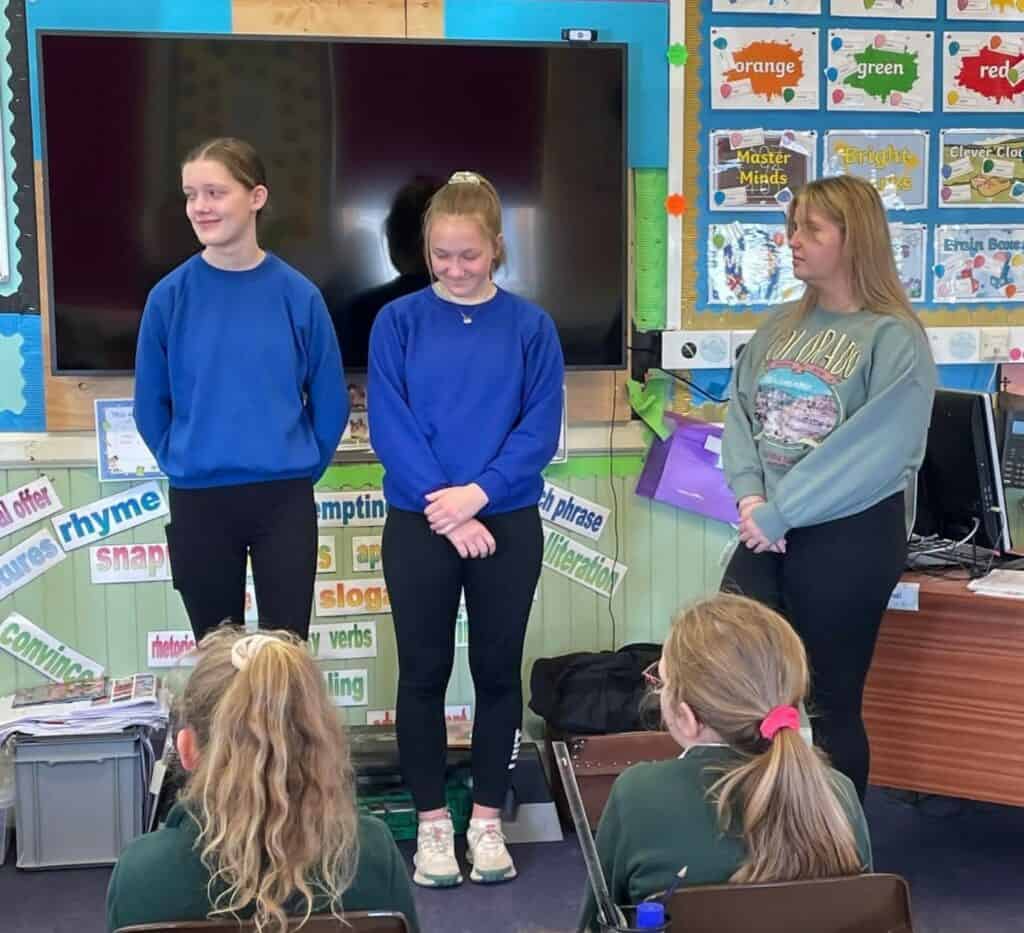 Anna and Ellie are not only Young Islanders Champions, but they are active and passionate members of the Western Isles Youth Climate Action group. Through this group they previously joined with other Youth Climate Action groups from across Scotland in a COP16 follow up event and they have so many insightful ideas and a great understanding of how climate change impacts Barra and the community.
During their recent residential in Oban with the Young Islanders Network, Anna and Ellie made a plan to link up with Shona and to look at how they could encourage young people in their community to raise awareness and knowledge of climate change in their island, ways to be pro-active in reducing the impact of climate change and how to be involved with the Carbon Neutral Islands project.
Barra is one of six islands which has been selected by Scottish Government's programme for government commitment, Net Zero, to work towards being Carbon Neutral by 2040. Follow this link for more information: Carbon Neutral Islands: project progress report – gov.scot (www.gov.scot)
If you would like to be involved with the Young Islanders Network or the Carbon Neutral Islands project, please get in touch at naomi.macdonald@youthscotland.org.uk