Naomi Macdonald, Youth Scotland Senior Development Worker for the Young Islanders Network
During the summer holidays, 9 Young Islander Champions met up for a residential break at the Scaladale Outdoor Center on the Isle of Harris for an epic 3 days full of free workshops and activities – this was a fab opportunity for YIN Champions, many of whom had never met, to come together for some great conversation and laughs.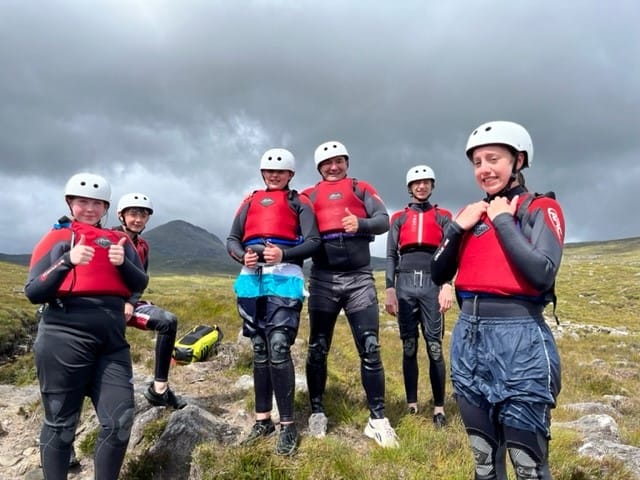 I was lucky to be joined throughout the residential by Laura Kemp and Stewart Bell from Youth Scotland Ayrshire who landed in a sunny Stornoway on Sunday, where they had a wee bit of time to visit the beach and Lews castle before heading south to the beautiful Isle of Harris.
By the end of the day, the network had gathered at the beautiful Scaladale Outdoor Centre, where they excitedly welcomed each other including one young person who had travelled all the way through Barra and Uist from Tiree just to join us! It was great to see such commitment and enthusiasm. The centre, based at the foot of the North Harris Hills, was also a gorgeous setting to host the YIN.
After many introductions – amazed at seeing each other beyond our all too familiar Zoom boxes – we launched straight in with some fun icebreakers, openly discussed our hopes for and worries about the days ahead and decided on a group agreement – a set of ground rules laying out our expectations of each other during the residential to ensure everyone got as much out of their time as possible – before winding down day 1 with a pizza dinner, a milkshake making workshop (following a slightly precarious recipe provided by Stewart) and lots of games.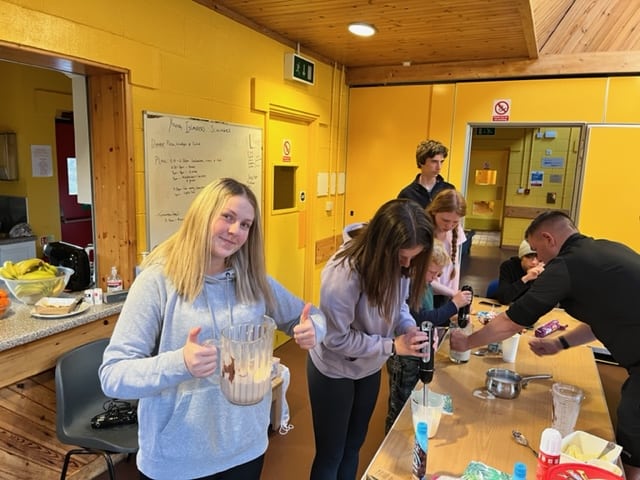 Day 2 was an early start and a brilliant opportunity for everyone attending to get involved in outdoor activities that might not otherwise be available to them at home… this time around the weather prevailed and we kitted up in helmets and life jackets to go gorge scrambling. The end of the gorge was a deep pool where most of the group braved the high jump while everyone cheered them on! Although lots of the champions found it the most challenging aspect of the residential, they were very proud to have braved it out. Everyone ended up having a great time and it was super exciting.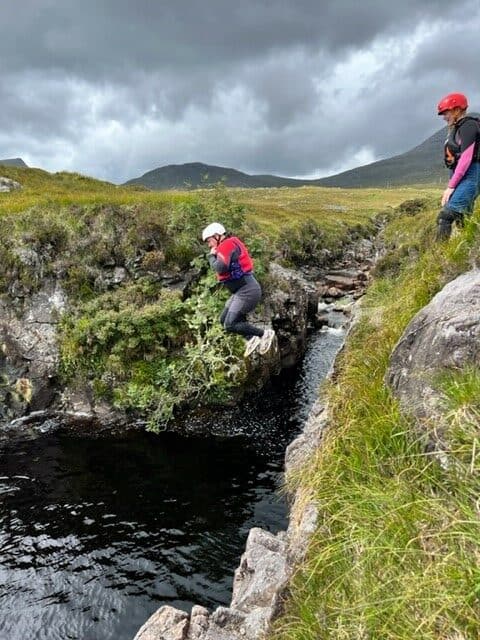 After lunch (and getting cleaned/ warmed up!) we gathered for a slightly more serious session. This time was spent focused on the development of the network, with workshop activities including the mapping your island challenge, sharing our island stories and legends together, a beach forensics task from the new Carbon Neutral Islands school's sessions (which explored cleaning up our islands' shores and pollution issues) and discussing our priorities surrounding the National Islands Plan.
The discussions on the National Islands Plan looked at finding what each other's priorities are and having open discussions about individual reasonings behind this – comparing experiences from the different islands. It was really interesting as we had a mixture of ages from 8 – 18 in the room and although each other's reasons were different, a lot of the priorities were the same, with transport coming out as a top concern. Then there was a change of pace after dinner – we got gory and glittery with some Special FX make up and festival glitter and then ended with some music on the Dj Decks!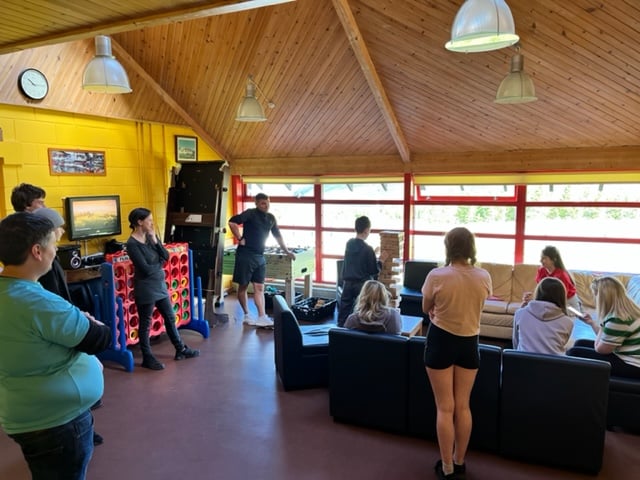 On our last morning, we squeezed in some archery and games and a wee community challenge workshop, introducing the YIN to the Youth Scotland Inspire 2022 programme… Hopefully, in the future, we might be able to run some social-action community based events with funding from Youth Scotland! Through this workshop, we again focussed on our top priority from yesterday's discussions, transport, and looked as a team at some ideas for a community challenge around this and whether we could do this on a local or national level through the YIN. There were lots of interesting ideas.
Finally, we said our goodbyes and went in our many different directions back home – people expressed sadness at having to say goodbyes to their new friends from different islands but I know we will meet again soon.
I want to say a huge thank you to all the amazing young people who took part in the residential and who fully immersed themselves in all that was on offer, getting out of their comfort zones! Well done to you all. Another massive thank you to Laura Kemp YS and Stewart YS for all your energy, fun and games! Finally, a big huge thanks to all the Lewis and Harris Youth Club Association team who made our stay epic.
We look forward to the opportunity to do this again and hopefully get a good spread of islanders together.